Ultimate Connectivity and Accessibility
The Gateway Mall 2 will complete Araneta City's revitalized Gateway Square – a mixed-use complex that features the Smart Araneta Coliseum, Novotel Manila, Gateway Tower, Parking Garage South Building, and the soon-to-open ibis Styles Hotel.
This complex offers an integrated development that provides synergies in shopping, dining, entertainment, hospitality, business, amenities, and experiences all tied together by excellent connectivity and access.
Skybridges and footpaths will connect The Gateway Mall 2 to the other areas of Gateway Square and other nearby establishments. This connectivity will ensure that visitors will fully enjoy their Araneta City experience in the most convenient way.
The Gateway Mall 2 will be an easy-to-access destination for anyone, wherever one may be in Metro Manila. It is conveniently accessible from the metropolis' main road arteries EDSA, Aurora Boulevard, and P. Tuazon Boulevard in Quezon City, and the MRT3 and LRT2. This offers convenient public travel from university belts to central business districts
Araneta City, home of The Gateway Mall 2, also serves as a hub for other transport feeder systems such as jeepneys, UV express, provincial buses, and airport shuttle services—making the new mall an instant choice for an easy-to-reach outdoor getaway for the modern adventure-seeker.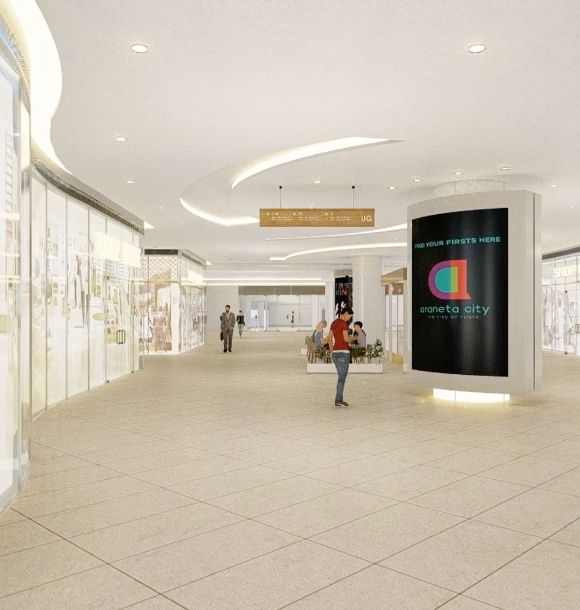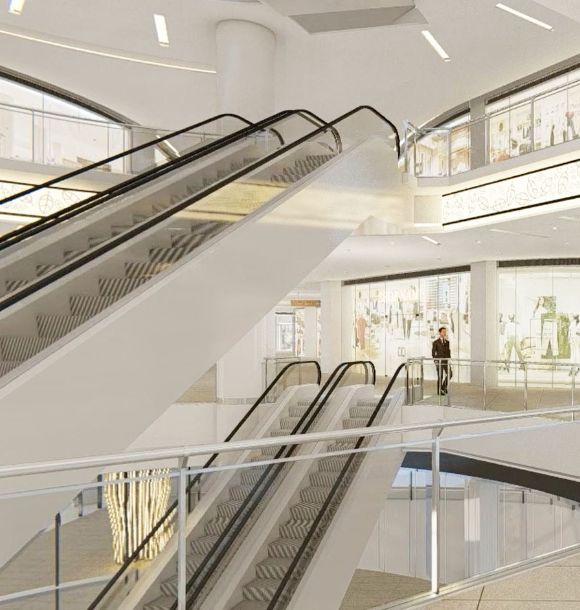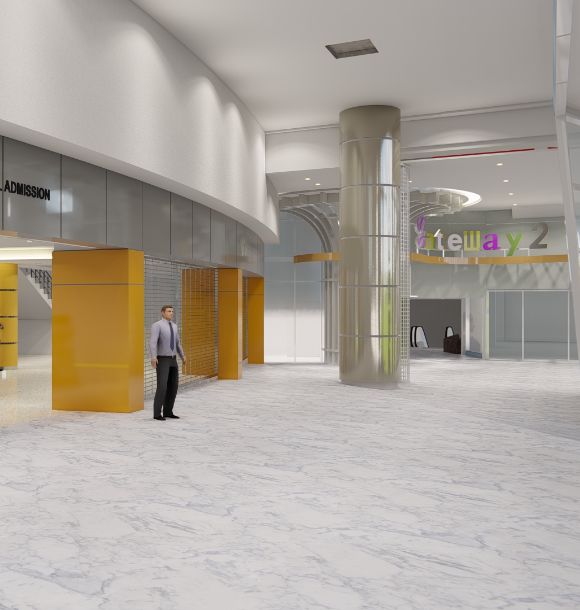 Depth and Breadth of Choices
The Gateway Mall 2 covers 190,000 square meters of exciting development that will offer both breadth and depth of choices for fashion & accessories, dining, entertainment, nightlife (with its extended hours), leisure and wellness, and gadgets and gaming.
Local and international brands will populate over 400 shops and more than 100 restaurants and food choices.
Shopping fare will start with the essentials, and range up to high fashion with casual and active wear in between to suit the different market segments.
Dining options will cater to families and friends looking for quick bites, family fare, traditional comfort food, concept restaurants, regional cuisine, and bars and lounges.
There will be the other usual mall offerings, only made better. Shoppers and diners would enjoy watching at one of the 18 cinemas for the latest in viewing pleasure, and would satisfy their grocery needs at the 3,700-square meter supermarket.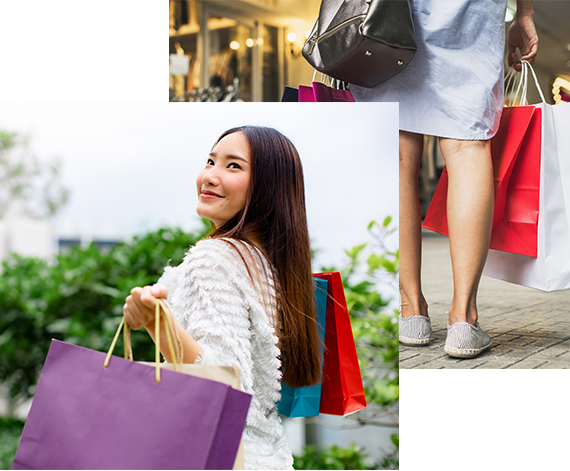 Shops and Brands
Gateway Mall 2 is a retail haven with a signature mix of lifestyle stores and the best international and local brands. It is a shopper's delight where one can find classic looks and ready-to-wear, style-forward career to casual and day-to-night fashion pieces, specialty shops, toys, tech, and so much more.
The Asian Village ofers a highly curated selection of brands from the Asia Pacific region. It will pay homage to the growing international community in the City by extending high-calibre products and services to its customers.
Wealth of Wellness
Find your work-life balance in places for relaxation and pampering. From fitness clubs, health food selections, salons, clinics, aesthetic shops, the rejuvenating experience will help melt tension away from your mind and body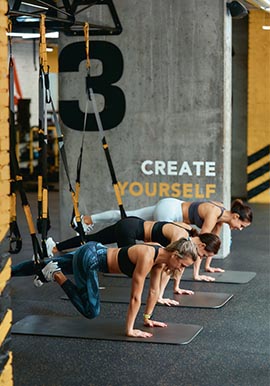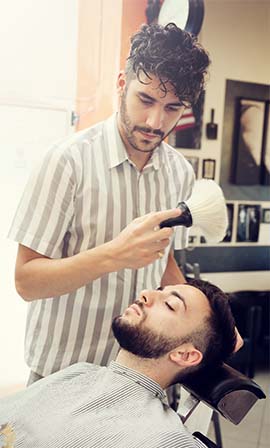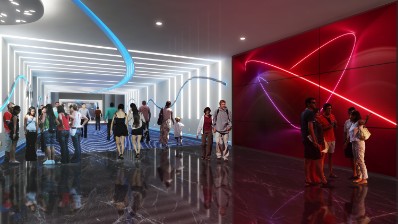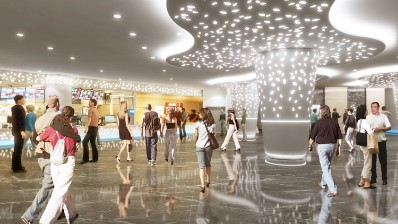 Cineplex
Comprised of eight theaters, the Gateway Mall 2 Cineplex boasts of plush interiors, comfortable seats, ample leg room for customer comfort, and advanced cinema technology for extreme viewing pleasure.
The spacious cinema hallways are welcome sight for movie-goers
Food Options for Social Dining
Packaged for Unique Experiences
Mall visitors would expect opportunities for a break from the routine. An iconic 500- seat air-conditioned and uniquely-designed chapel would be a comfortable Sunday mass option, and a 700 square-meter Atrium would provide an enjoyable sight for the coolest product launches, runway shows, performances and many more.
There will also be the Gateway Gallery for art lovers, an open-air Topiary Park, an air-conditioned Oasis floating park, and gardens where guests can enjoy their own personal time.
Shoppers and diners will not find parking a problem, as Gateway Square will offer 3,000 parking slots.
The Gateway Mall 2 will offer a modern and contemporary experience in a unique and engaging mall design with shopping, dining, entertainment, and amenities areas thoughtfully designed for convenience and easy navigation.
This will be a mall experience like no other. See for yourself, and get the best of urban living only at The Gateway Mall 2.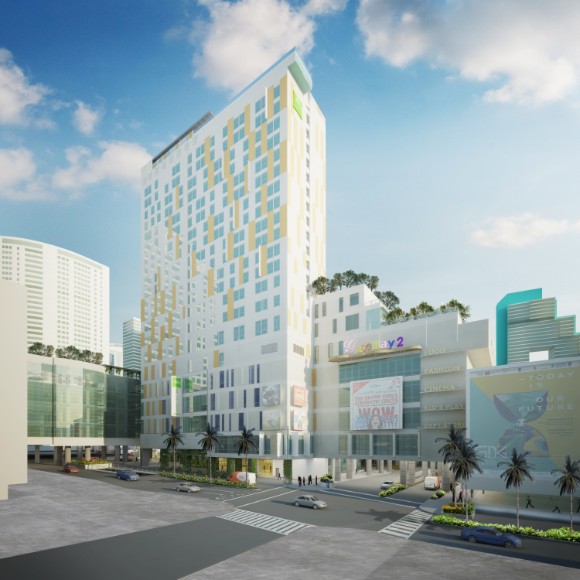 The Gateway Mall 2 is directly connected to the first ibis brand hotel in the country, the ibis Styles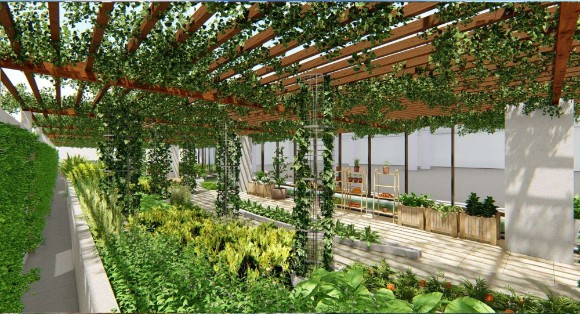 A one-of-a-kind indoor culinary garden that grows herbs right beside the Boqueria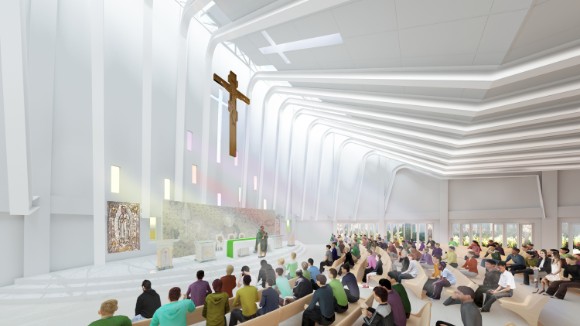 A one-of-a-kind indoor culinary garden that grows herbs right beside the Boqueria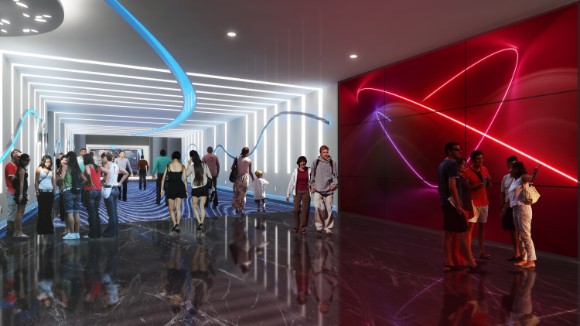 The Gateway Mall 2 will include 18 cinemas, making it the largest cineplex in the country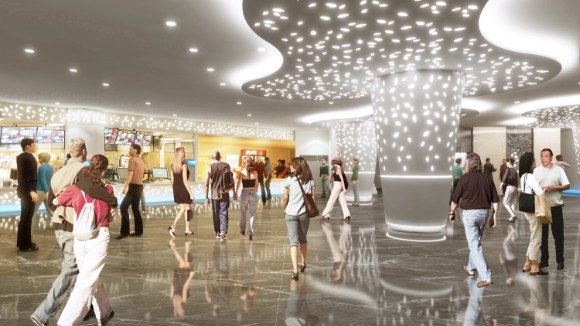 The spacious cinema hallways are welcome sight for movie-goers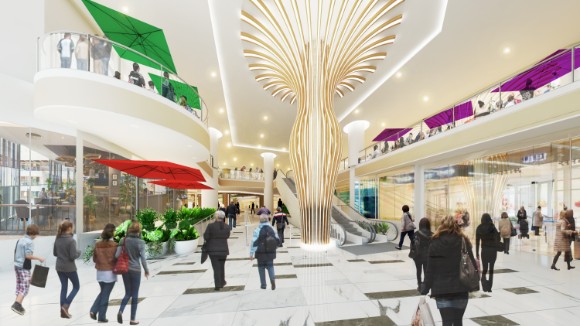 The south wing of the Ground Floor opens to a welcoming expanse of modern luxury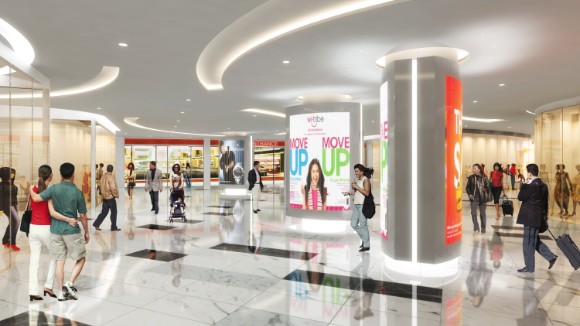 Avant-garde designed columns span high-ceilinged interiors